89 Leaching Compound
89 gold extraction agent (high sulfur and high arsenic, 89 gold extraction ®, 89-S, AS) is a real environmental protection product in China, with LD50 of 1710 and 2330mg/kg b.wt/. It is environmentally friendly and efficient, and safe production is guaranteed. The leaching rate of primary ore is more than 30% higher than that of sodium cyanide and stone sulfur mixture!
Highlights of products: Direct leaching, without any pretreatment such as biological oxidation or alkali mixture!
1. Brand-new molecular structure, different from stone sulfur mixture, the product is pure and free of black slag, and the medicine is stable and consistent!
2. Color: Pure static white and gray.
3. High sulfur and high arsenic, primary ore and sulfur-oxygen mixed ore reagents can effectively leach more than 85%!
4, the ore size 200 mesh, leaching up to 95%, 400 mesh, leaching up to 99%! It has been widely used, with remarkable effect and stable leaching!
5. The unique three-return suspension filtration system has more stable performance and saves medication.
6. Quality assurance: The only guarantee in the market is that the delivery quality is consistent with the samples!
7, 89 gold, determined to boutique route, create boutique quality! Please look for 89 gold, beware of counterfeiting!
Brand-new molecular structure, the first reagent in China that can efficiently treat sulfur-containing arsenic-containing ore!
Photography of products in kind:
9 gold extraction agent (high sulfur and high arsenic, primary ore and sulfur-oxygen mixed ore are applicable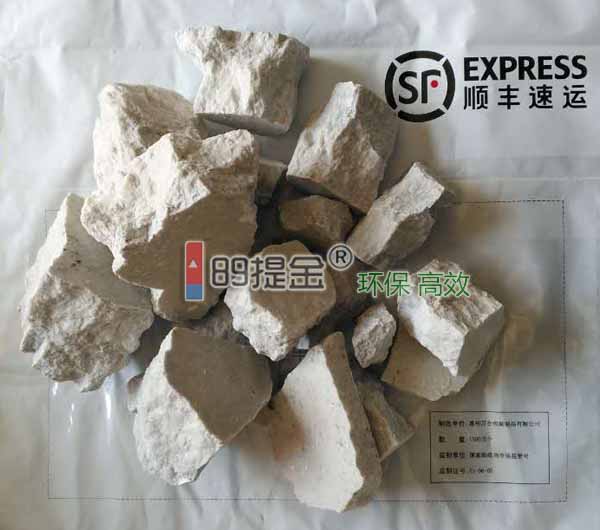 89 gold extraction agent packaging: 25 kg in bags.
Domestic Business Department: Tel: 0518-88325881 Chen Gong: 18121616399
相关新闻